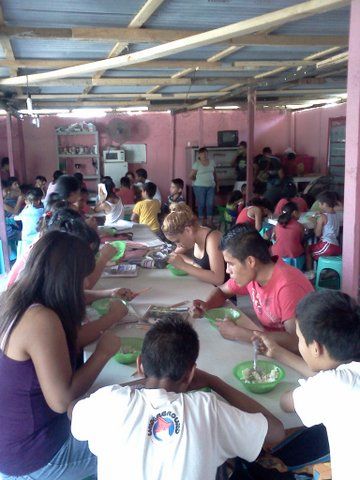 Thanks to our sponsors in Phoenix
for the amazing contributions that made it possible to open our new permanent
center in Laguna on the 1st of July 2012!!

And Phoenix had a lot of help from students, parents, work trip participants, and contributors from all over the USA and Mexico. Thank you all and please keep it up as another phase of expansion is already in the works!!!


14JULY2012
Our activities were normal on our new center with computer classes and English, made ​​bread and pizza with an attendance of 85 children daily. Also did an event for the students graduating middle school and entering high school: Nancy and Ramon. In addition we had the presence of department of education officieals to deliver official IVEA papers to enroll them in school for the coming year