4JUN2012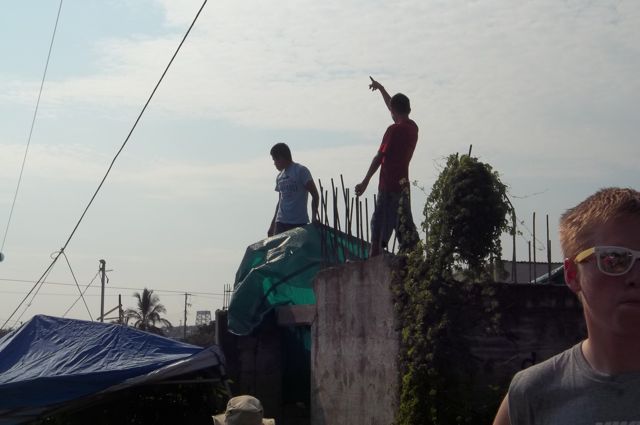 Ramon and Mauricio setting up the tarp at the building site.


After breakfast and and a prayer service at Goldi's, we headed over to La Laguna and resumed construction on the center. We worked side by side with parents of children from the center. The parents, primarily mothers, not only joined in the construction but also helped some of us improve our broken Spanish.

As the Phoenix and Denver groups became more familiar, some members of the construction team quickly earned new nicknames. During some downtime, Claire and Curtis taught some of the mothers how to play frisbee.

After work, we all gathered at Goldi's for fellowship and refreshments.

-David S.