3JUN2012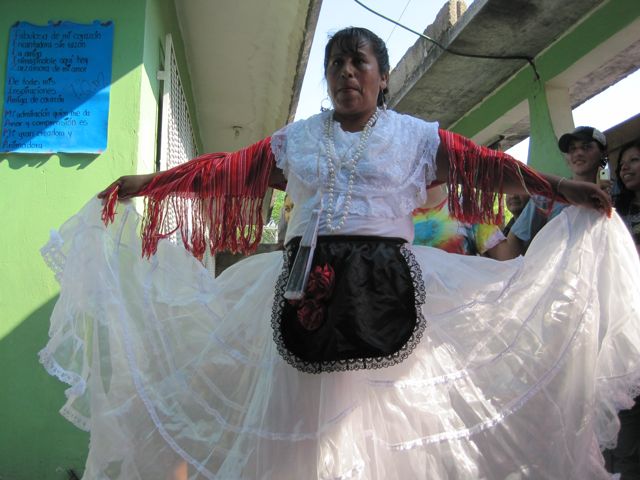 The mothers of the center preformed a traditional Mexican dance.


Dear friends -
11 of us arrived from the USA last night (1 a few days ago). Unfortunately, at the last moment, the Mexican Customs officials informed us that they would NOT allow our medicine into Veracruz. We had just enough time to repack our bags with school supplies instead of medicine. So we will focus on construction of our permanent center and working with the children in our Laguna Center rather than clinics.

We had a great day today. We visited the land with our architects and made plans for the first week's construction. Then we worked in the teen backery, had a eucharist and then welcome ceremony. The children welcomed us with amazing dancing. The big surprise was that 8 mothers from the center joined the dancing! We had fun and gave each child a bracelet of beads with "Amiguitos" spelled into them which volunteers in Colorado create.

Thank you for your prayers and please continue. Even though the building is not complete, if we progress well and complete just enough, the children will move into the new center! This is our hope and prayer.

Curtis Wait

The volunteers from the USA now in Mexico are (12):

Jerry

Shane
Clare
David S.
Jeff
Curtis
Anne
Alex
David M.
David A.
David E.
Abbey