June 22, 2012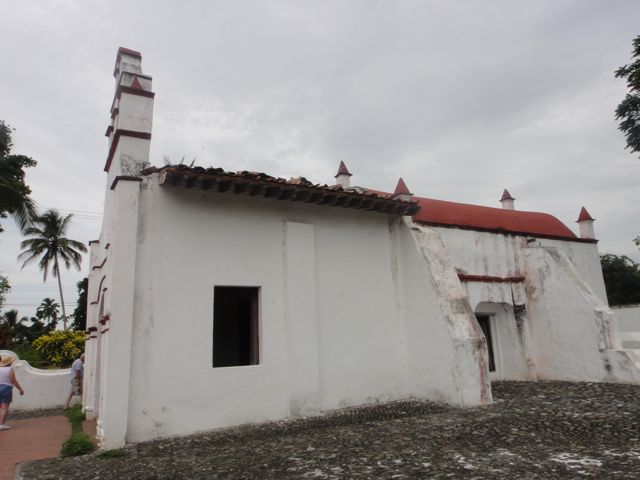 The first church in all of the America's, in Antigua, Ver.

Today was the "free" day. What that means is that we don't have any responsibilities at the center. So off we went to La Antigua. It's the first city of Veracruz, the landing site of Cortez. We saw his house from the 16th century that is being reconstructed. We went into a fabulous little church dated early 16th century which is oldest Roman Catholic church in the Americas. After a very interesting walk around the village we had lunch in a fabulous seafood restaurant. There are a number of food photos in this blog. I had the platano rellano filled with local seafood and topped with creme and if that wasn't the highlight then dessert was - - a Mexican cheesecake in chocolate and dribbled in mango sauce. Unbelievable!!!!

We did think of the niños and made a stop at WalMart to pick up some puzzles to send to the center with Anne. The kids are never far from our thoughts even when we are out and about on a free day. These kids really find a part in your heart and they stay there. I think they keep me more real. It reminds me of the Velveteen Rabbit who became real because he was loved enough to wear out his fur. My fur has been well loved in Veracruz and I am a little frayed around the edges. Adios Mexico until proximo año.

- Michele Q.