June 18, 2012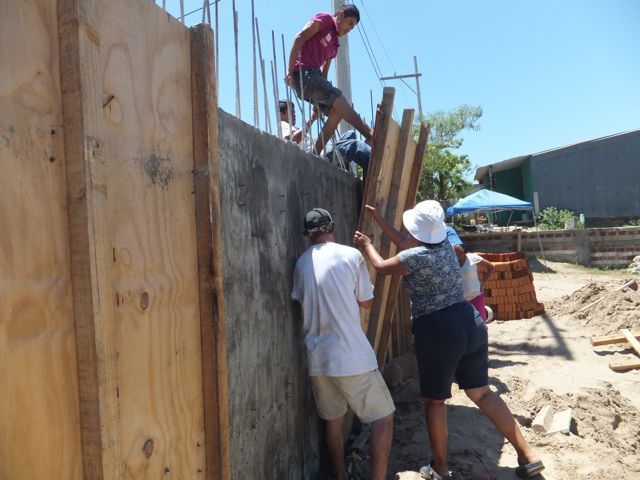 Mauricio up above with Alex and Goldi down below pulling the plywood off the new wall.


Today at the center, we started our Harry Potter vacation bible study class for the children. It started out with a brief showing of part of the movies, followed by the sorting hat choosing which houses the kids were in for the day. We then had an owl deliver letter to all the children that led us to a story about Moses given by Mother Michele. The children also created tornados and played with a parachute, and judging by the smiles, I'd say they enjoyed it. The favorite part of the day however was when we made wands out of pretzels, frosting, and pixie sticks. The kids loved eating them. Over all it was a very fun day at the center.
-Abbey W.

While everyone was busy goofing off over and the center Goldi led a small group of Mexican teens and Jerry and I over to the work site. It appears that we have done all the digging that we need to do in the hole for the septic tank (since the two walls that they got up have prevented more cave-ins). With much more dirt digging to get to that point Ignacio and Felipe were able to start putting the next two walls in place. While they got started on that, the rest of us took the remaining plywood off of the walls. This was a very exciting day for me since I now don't have to measure our construction in shovels of dirt.

-Alex W.