June 16, 2012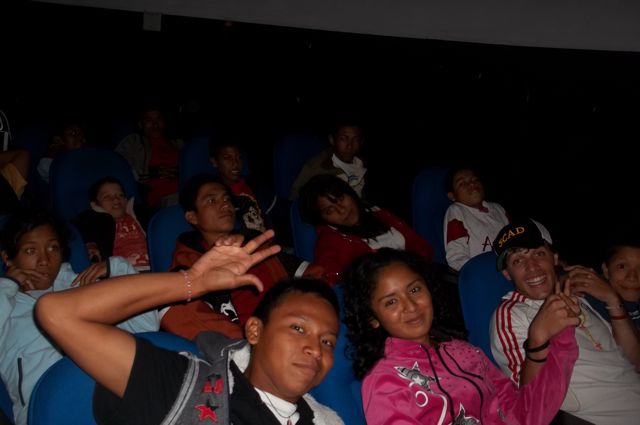 The group at the planetarium





Wow what a Wonderful Saturday. I love our excursions. Today we went to Naolinco - the leather capital of Mexico. It was amazing. How many different products were available. After shopping we at at a fabulous place, picadors for lunch -YUM. But even more YUM was that Goldi gave us dessert - macaroon de limon - before lunch. That surely was not a Goldi move but it was delicious and much appreciated. After lunch we went to the Naolinco Waterfall. By this point it began to rain and the walk down in the mud was a bit treacherous. The last stop was the best, at least I think so, and I am pretty sure the ninos thought so too. The Museo interactivo was just what you think; an interactive museum. So it was hands on and divertido (fun)- my new Spanish word of the day.

Mostly it was wonderful to renew old friends and make some new. A year makes a difference in the lives of these wonderful young people. And some of the are no longer with us. "My" Eric has gone to work in a bakery with his father. I am sad about that, but it is the reality for many here. The need to provide for the family in the short run takes precedent over the possibilities that come with education. At least we know Eric got one more year of education than he would have had before and that is something to smile about.

It was a great day and I am thrilled and blessed to be in one of my favorite places!!!


-Michele Q.