December 2011 Work Trip "Blog"
The eighth Amiguitos work team is in Veracruz December 22, 2011 to January 9, 2012 for 2 medical clinics in Tarimoya and Laguna neighborhoods of the city where Amiguitos has centers. Some light construction and participation in the center's programs follow the second week. See below for the brief updates and photos from the team during the work trip in Veracruz, Mexico.

SUMMARY
Mexican customs officals refused to allow our medicine into Veracruz, Mexico this trip. The refusal was expressed prior to our departure and so the medicine was not seized. This limited our ability to hold clinics and so we reduced them to 2 clinics and used the medine we already had in Mexico from our June 2011 trip. Contruction funds for continuing the foundations of the permanent Laguna center cancelled our hoped for construction project. I used a small amount of funds to help repair the sun-shade (patio roof) at our Terimoya center. The trip was also smaller (6 from the USA and 19 from Mexico). As a result, the trip was quieter. We enjoyed several celebrations including Christmas parties for the young children in Tarimoya, the young children in Laguna, the teens, and Quinceañeras (15th birthday celebrations) for Melanie and Diana. We had a visit to Xico and relaxed at Saul's family ranchito and trout farm and spent an overnight at Saul's home in Xico. We also had a dinner with key members of the downtown congregaion in Veracruz which they hosted beautifully. We baked in the bakery, enjoyed eating at the teen restaurant and had an excursion with teens (waterpark .... yes, I said waterpark in late December .... plus a movies - Mission Impossible 4 .... en español). On the sadder side, one of our teen's (Aléjandra) had her uncle die during the teen's Christmas party so she had to leave. Many of us visited the family and were saddened by their loss. Saul and I danced in the quinceañeras because neither Meleanie nor Diana have a father to dance the traditional dance with their 15 year old daughter. This was bittersweet. A delight to participate and a sadness to have to participate. Security was tighter than on any other trip we have been on. We did not experience any problems, however it is clear that the government is responding to past problems.


Here are photos from the
quinceañeras held on Christmas day following our church service. The girls were beautiful and the boys danced well in the formal dancing that followed the service. Of course, we then had a fiesta (food and drinks and socializing)
Click here for

quinceañera

photos

Clinics, excursions and everything during the first week.

Tarimoya CCA - December 28, 2011
83 Patients (42 children, 41 adults)
205 perscriptions (101 children, 104 adult) given
Laguna CCA - December 29, 2011
211 Patients ( 129 children, 82 adults)
626 perscriptions ( 352 children, 274 adult) given.
TOTALS FOR THE WEEK (2 days):
294 Patients ( 171 children, 123 adults)
831 perscriptions ( 453 children, 378 adult) given.

Click here for photos taken during week 1


Alex and Jerry stayed for the second week for rebuilding the Tarimoya sun-shade (porch roof) and workin in the center.
Not yet avialable:
Click here for photos taken during week 2


Your prayers and support were deeply appreciated. Goldi's health situation remains unchanged (ongoing pain and inability of doctors to establish an accurate diagnosis even after extensive testing). So your continued prayers are appreciated.

In addition, this is a unique opportunity to get to know people from another culture and to work side by side serving the community. My appreciation of the kindness and generousity of the families we work with in Mexico continues to impress me. I hope you will join us in Mexico some time in the future. Thanks again!!

Scroll down to see a few blogs written during the trip.

Curtis

On Wednesday December 28, 2010 Alex Wait wrote:

Dear Friends -
Exactly one week ago, the December 2011 trip to Veracruz kicked off when the Wait family (Alex, Dana, Anne and Curtis) arrived. It was supposed to start a day earlier but 3 delayed flights, several hours fighting with the "merging" United and Continental airlines and one sleepless night in the frigid Mexico City airport later we arrived in Veracruz, Mexico. No matter, we hit the Mexican soil with our wheels turning at full party speed and had back to back parties on Friday, another on Saturday and another on Sunday.

Friday was our welcome party, as the kids performed many dances and a nativity play for us before we handed out some Christmas presents and smashed some piñatas. In the middle of the party we gained another group member. Jerry decided to swoop in just in time for the food to strengthen our numbers. Friday evening we had a Christmas party with the teenagers with food, gifts & watching the movie "Rio". Saturday was business as usual as we took a handful of teens to our second center in Tarimoya for the weekly program, plus more presents and piñatas there. Sunday (also Christmas) was the real party though. It was the day that we celebrated the quinceañeras (15th birthday) of two of the young girls in our center, Melanie and Diana.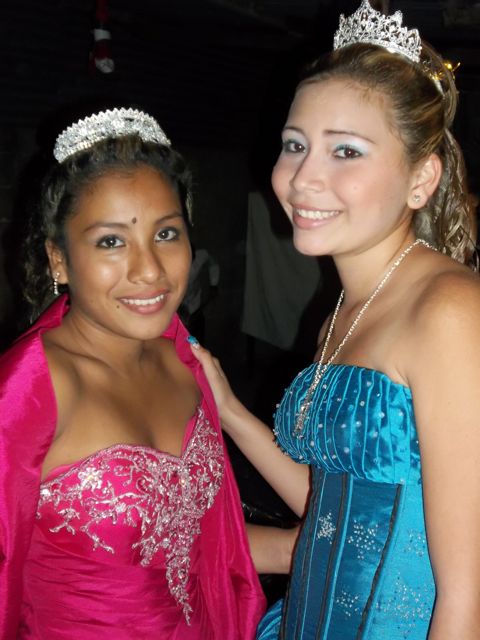 Mexicans really love their parties and this is one of their favorites! The night was all about the two girls who arrived in absolutely stunning dresses. The gorgeous dresses must have sent a message to the mother ship that night, and they sent us Donna. With her arrival the team of seasoned veterans was assembled. Monday the group set off for a little vacation in the mountains before the real work began. On Wednesday we had our first day of clinic.

We held it in our small space in Tarimoya, and with a group of teenagers went to work. It was a very slow day as only 83 patients came through with 205 total prescriptions. Today was the second day of clinic, and due to complications with the Mexican officials, also the last (no new medicines were allowed in; we used our reserves already in Mexico). We were at our center so we were assured to have a better turn out. Sure enough, with a home field advantage we had 211 patients with a staggering 626 prescriptions. An average of 3 prescriptions per person coming on a day where we were without vitamins in the middle of the day meant a bigger work load for our small experienced group. More later.

Alex Wait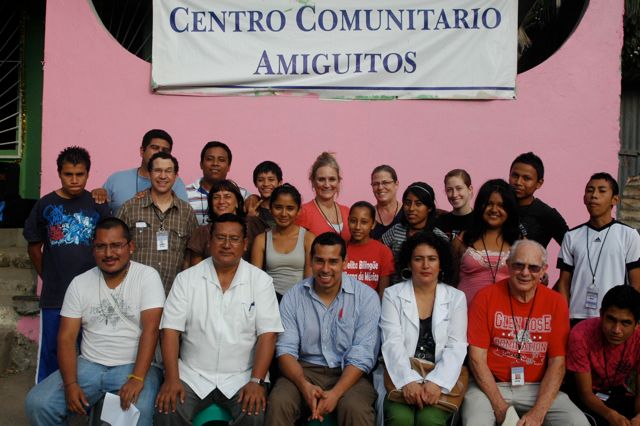 Our clinic team - thank you Dr Tomas, Dr Gusatavo & Dr. Maria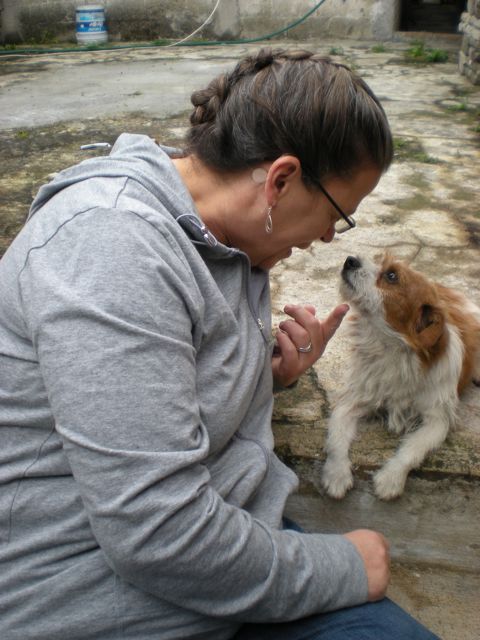 Anne speaks to Beethoven (Xico, Mexico)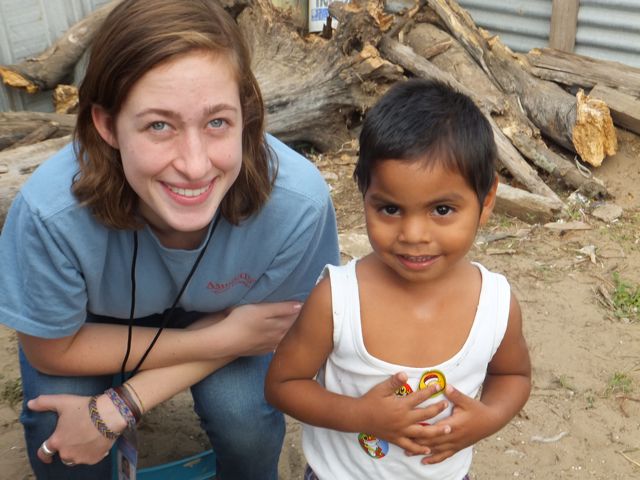 Dana with one of her students at the Amiguitos Tarimoya Center (Veracruz, Mexico)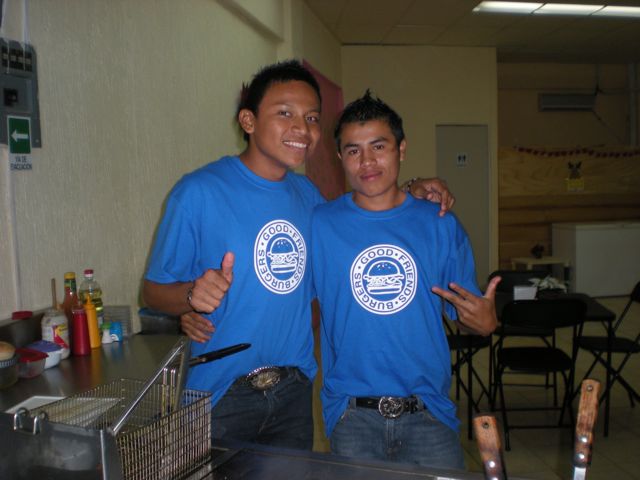 Cesar & Ramon work thier shift at Good Friends Burgers (Veracruz, Mexico) wearing their new soccer jersays given my the youth of Christ's Church Castle Rock, Colorado USA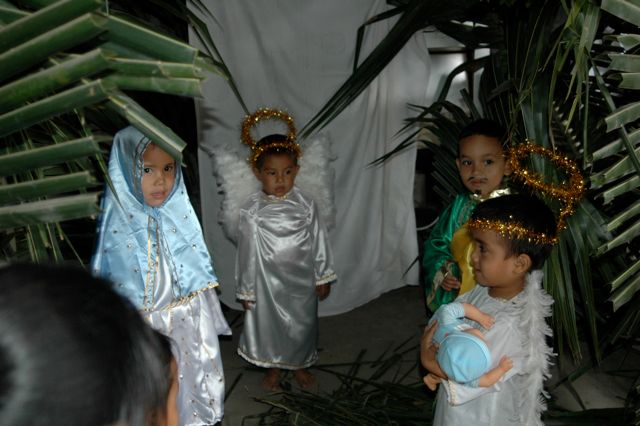 Nativity play at Laguna Amiguitos Center (Veracruz, Mexico)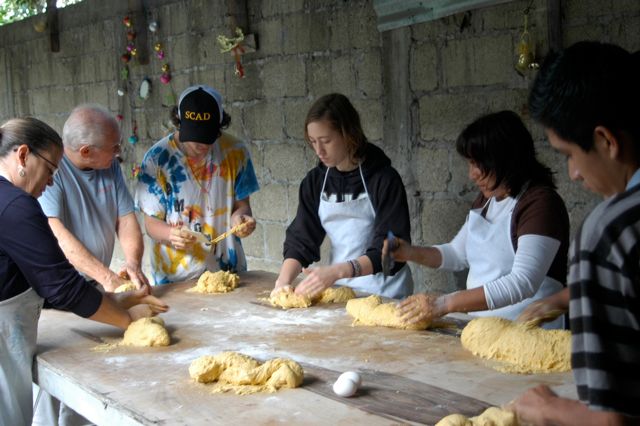 Anne, Jerry, Alex, Dana, Goldi & Mauricio make bread at the Laguna Amiguitos center (Veracruz, Mexico)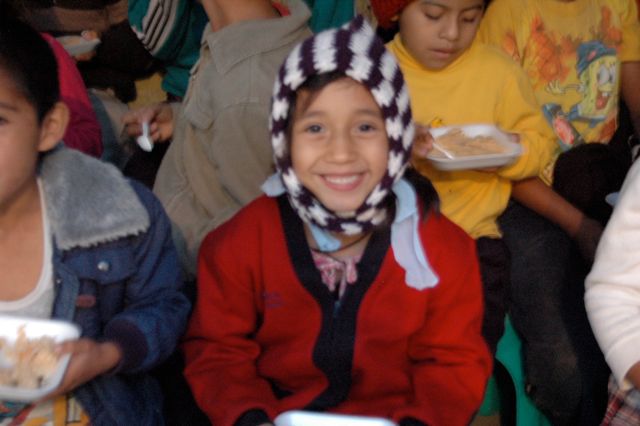 Cold out? Knit yourself a hat of course!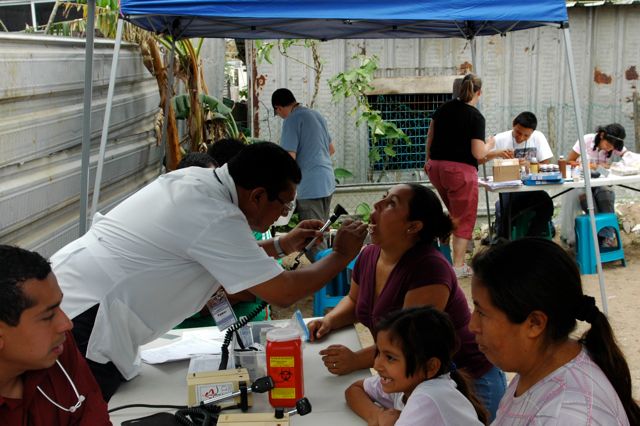 Health clinic (at Tarimoya Amiguitos Center -Veracruz, Mexico)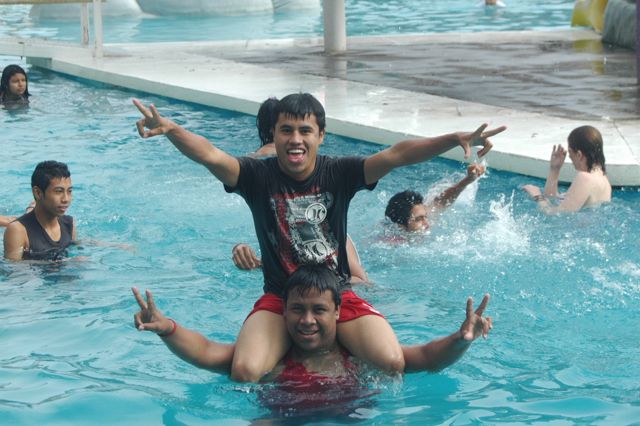 Excursion with the teens: Water park on the beach!!