BLOG07 31DEC2010
On Friday December 31, 2010, at 8 PM, Steven Gonyaw and Dana Wait (17 years old) Blogged:

Steve wrote: I enjoyed the tour of downtown Veracruz and walking along the dock near the ocean. We shopped in many places and found the cup I was looking for. I figured I'd bring my sister home a souviner.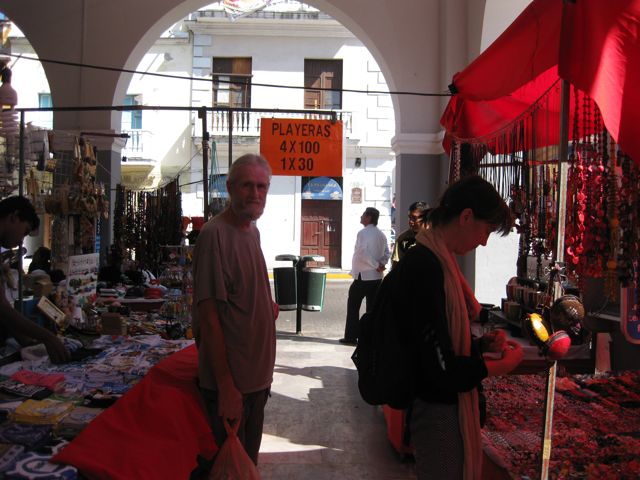 Steve and Ellen shopping

We had a great meal at Gran Café. I discovered that down here in Mexico its okay to eat with your fingers and that was fun. 7,000 taxis are in Veracruz according to the taxi drivers. That is fortunate since we needed several. I enjoyed myself. I'm thankful for my new friends. ~Steve


Dana wrote: Congratulations, it is officially the last day of this year. Hasn't 2010 passed so quickly? This year has been full of memorable experiences, but for me, these last couple weeks have been quite special. The company that we have here have really made an impact.

Today was our free day of the trip, so we started by touring the downtown and looking at arts and crafts. Funny enough, Carolina, the new governor was speaking in the town plaza, so we all got to see her. We then went to lunch at our favorite place, The Gran Cafe. Finally we went bowling with all the teenagers, which I really enjoyed.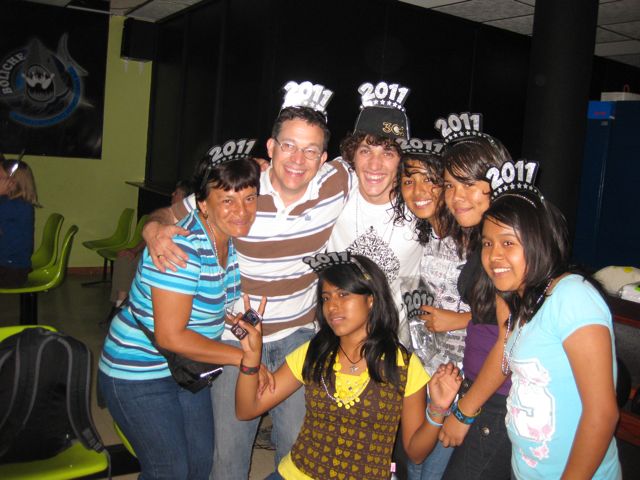 Goldi, Curtis, Alex, Alejandra, Vianey, Rosa and Ana

It's always fun to experience something like that with people who have never had a chance to do it before. Everyone seemed to really enjoy themselves.
So since tonight is the last night of this year, we'll be having a large, probably fancy new years dinner. All the older folks are planning on going to bed at nine but the youngin's will be staying up to welcome the new year.

I'd like to thank all the people keeping up with our blog about our travels here, and hope everyone has a fantastic new year! ~Dana

Surprise!!!! The truck arrives back in Veracruz WITH ITS MEXICAN Licence Plate!!! Yippee!!! No more problems with the local transitos (traffic cops) !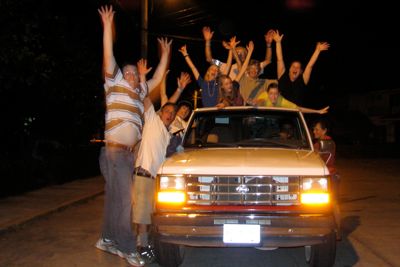 Saúl arrives to the new year's eve party with a special surprise,
the truck has been legalized and has its Mexican plates!!