BLOG04 28DEC2010

It was a good day in the neighborhood. We began our journey with a fabulous breakfast followed by a cab ride to the wrong neighborhood. After finding our emergency information we contacted Goldi and were on our way. We arrived at the clinic to find the Doors locked, climbed over the wall and quickly set up.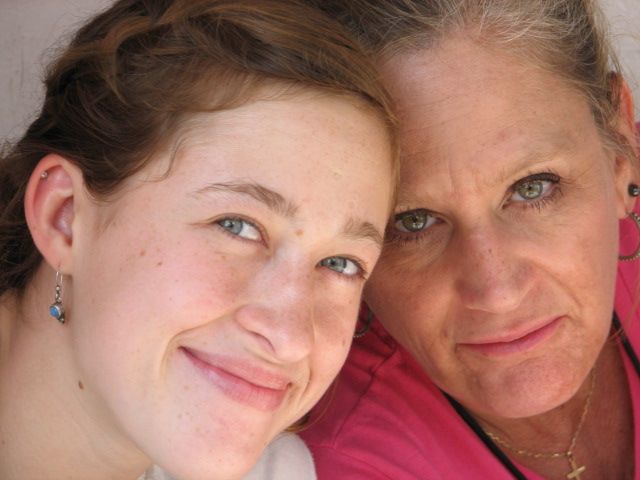 Dana "supervises" Donna in Triage

I am part of the triage team. We record the height and weight of each patient and take blood pressure for the adults. I was in charge of the scale mainly because I was the only one that Could get it to work. Nobody liked me. Everyone thought the scale was off and took their shoes off to be weighed. I finally figured out how to weigh the babies without making them cry. Weigh the mother first then add the baby. Some math involved. There is no crying in weighing. We saw over 200 patients and had Dana's favorite for lunch; bean and Chicken tostadas, cheese empanadas and fried plantains with coke and fresca for everyone.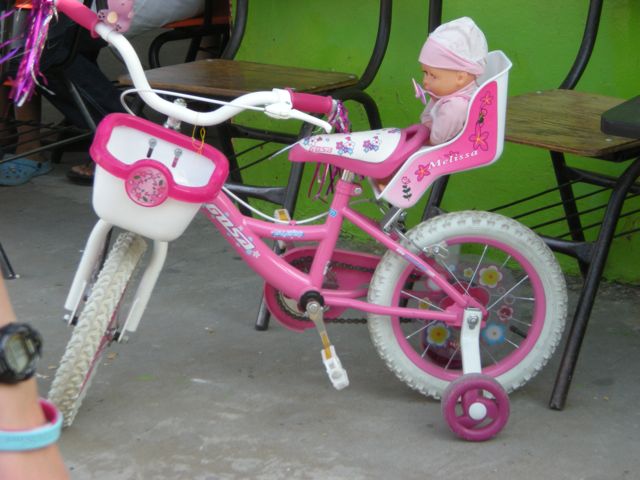 The perfect ending to a perfect day, a Pink bicycle was at the clinic. Tomorrow we return to our home neighborhood, Laguna.

Donna